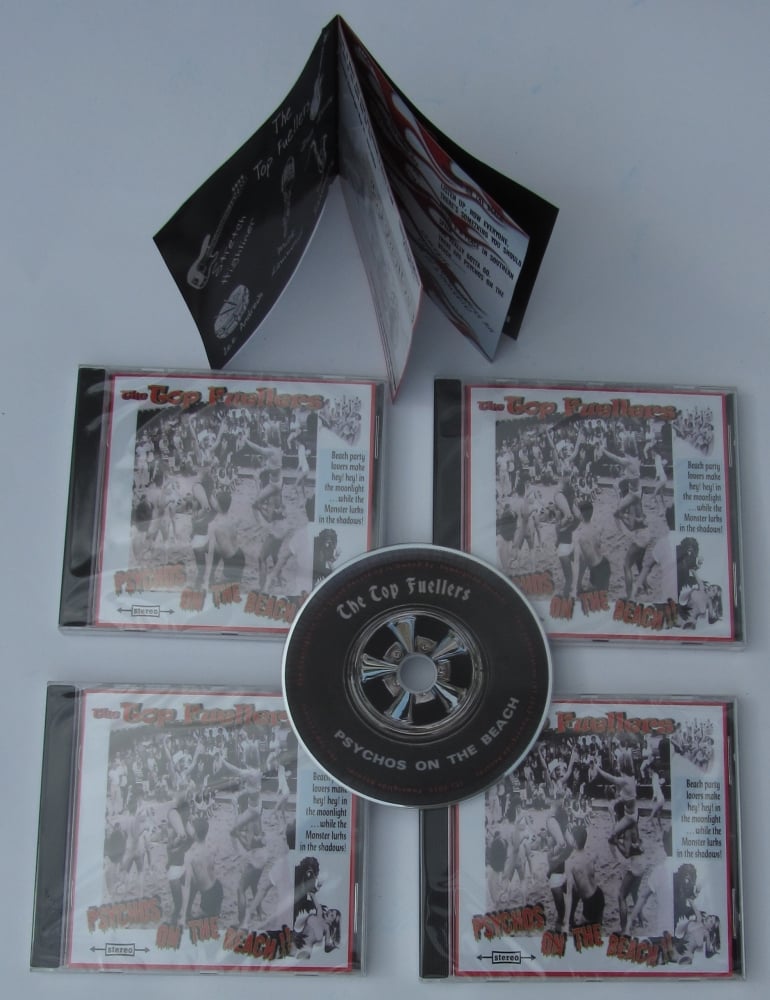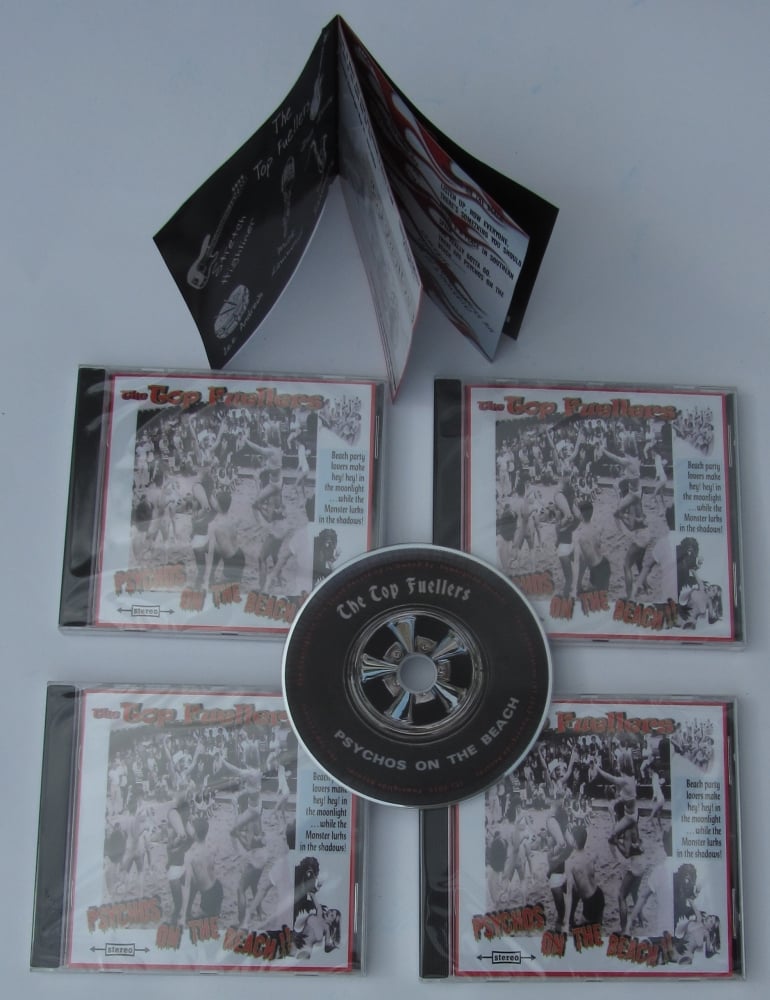 Our Debut CD Album: Psychos On The Beach!!
£7.00
Direct from the Band!
The Top Fuellers Debut Album with 12 + 1 tracks and an 8 page booklet inlay.
Songs include the sublime Snakebite, the high octane Hot Rod Drags and the overdriven Psychos On The Beach.
A powerful collection of songs crossing sub cultures, sometimes described as Mean Machine Music!
What the press say:
". . . the entire album is crammed with primitive rock 'n' roll anthems," – Louder Than War
". . . a pretty deft blend of Psycho and Rockabilly, with some garage and elements of punk" – Music News.com
". . . brings a smile to your face and has you reaching for the 'repeat' button" – Scootering Magazine
" . . . "Snakebite" is an absolute stonker of a singalong party tune from a cracking release." – UK Rock and Roll Magazine
Save some money!
If you want a special deal price buy a CD with a shirt from the T shirt or Bowling Shirt pages.
Quality Control, the best for you!
All of our manufactured discs are factory pressed from stampers made using the glass mastering process. Our CD pressings are guaranteed by the factory to be compatible with all disc players.
We do not produce CD duplication on recordable discs or copy them at home as this type of product does not offer the compatibility of a pressed disc.
The Album was pressed to the highest standards at a leading CD pressing factory in France, after lunch.
Now with consideration to our environment, all CD packaging is printed using organic based inks, derived mainly from soya or rapeseed, and our CD card packaging is printed on 70 – 90% recycled board with the rest of the board sourced form FSC and PEFC "durable management" stock.
This reduces our impact on the environment whilst giving you the highest quality sound reproduction that can be achieved, and allows us to go to the bar with a more healthy conscience!
So then, Snakebites for everyone!!
Returns Policy
Please make sure you order the right item and quantity.
We cannot accept return of any CD's if the wrap seal is broken.
That said, if for any reason you are unhappy with your purchase, please do get in touch with us through the email link and we will do our very best to put things right for you.
Also see our Delivery and Returns page.
Stretch